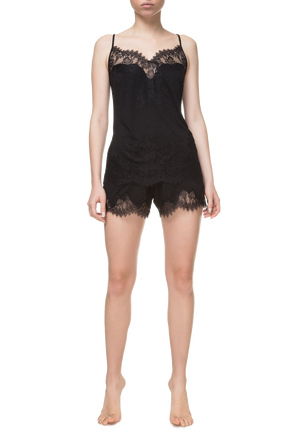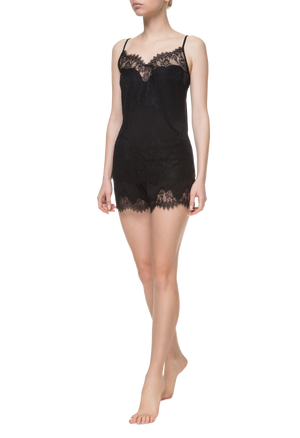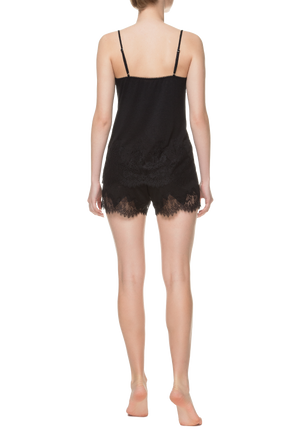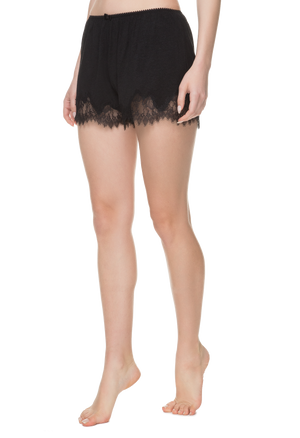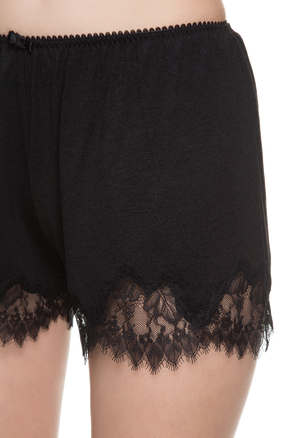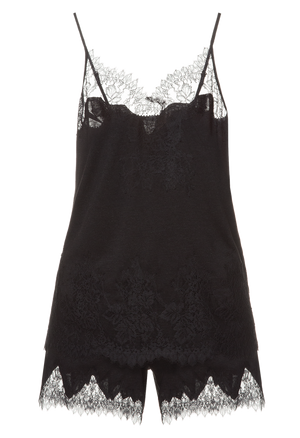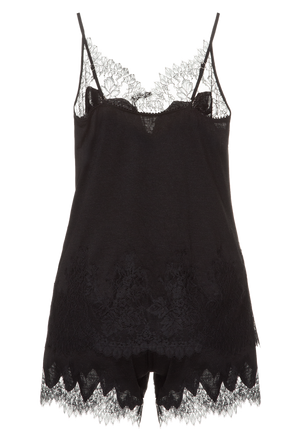 Gabriela pajama set
Art: SLP225-SV-BL-Gabriela-W_S
Composition and care
70% wool 15% silk 15% cotton, lace 100% nylon
Handwash
Item can be washed by hand or in a machine in the "Silk" or "Delicate" mode at a temperature of 30 ° C, using special liquid detergents, ready-made conditioners, gels designed for silk or delicate wash.
Wash light and dark separately.

Product description

- Black color
- Lace black color
- Thin wool fabric
- V-neckline along the neckline
- Adjustable straps
- Lace trim
- Lace inserts and appliques
- Elastic waistband on shorts
The pajama set is made of thin fabric with a mix of wool and silk. The top is decorated with lace elements along the neckline and bottom of the top. Lace elements on the bottom of shorts. Handcrafted trim. 
Dimensional grids
Internat-l                   Bust                            Waist                             Hips
        XS       31,5-33ʺ/80-84cm         24,4-26ʺ/62-66cm       34,6-36,2ʺ/88-92cm
         S        33-34,6ʺ/84-88cm         26-27,6ʺ/66-70cm      36,2-37,8ʺ/92-96cm
         M      34,6-36,2ʺ/88-92cm       27,6-29ʺ/70-74cm      37,8-39,4ʺ/96-100cm
         L        36,2-38,6ʺ/92-98cm       29-31,5ʺ/74-80cm      39,4-41,7ʺ/100-106cm
         XL      38,6-40,9ʺ/98-104cm    31,5-33,9ʺ/80-86cm    41,7-44ʺ/106-112cm